Wild California Escape: Channel Islands National Park
on National Geographic Venture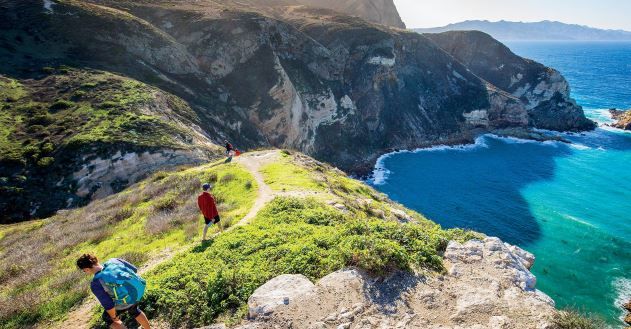 Base Camp Channel Islands
Experience the wilder side of California
Welcome to a new kind of getaway
We've teamed up with exhale to create a 5-day Wildness + Wellness adventure in the remote and remarkable Channel Islands. Board the National Geographic Sea Lion, your floating base camp, in Los Angeles, and head for three of the five wildlife-rich islands which make up Channel Islands National Park, plus Catalina Island.
...
About National Geographic Venture
About Lindblad Expeditions

Going where awesome is for 50 years
Lindblad Expeditions goes to the most amazing places on the planet—40+ geographies in all. And they've planted a flag in many of them, deeply committing to remote wild places—like South Georgia and the Falklands; Patagonia, where they opened up Staten Island, 'the island at the end of the world,' for eco-tourism; and remote and beautiful regions of Polynesia, including the Marquesas Islands where few go.
Teams that do whatever it take
...